Home

/

Office Professional Plus 2016 Key
Office Professional Plus 2016 Key

12 Reviews
Now Price: $25.19
---
---
- 100% Genuine CD Key, Online Update Support.
- Activate both 32 and 64 bit version
- Support all languages version.
- One key For One Computer, When you reinstall the Operating Systems or Application Software in the same computer, You can use same Key to activate again.
- Not for Trail, OEM, Beta and Non-Genuine Version.
---
Product Information
Work smarter
Office Professional 2016 helps you create, present, communicate, and publish professional-looking documents with time-saving features, a new modern look, and built-in collaboration tools. Save your work in the cloud on OneDrive and access it from anywhere.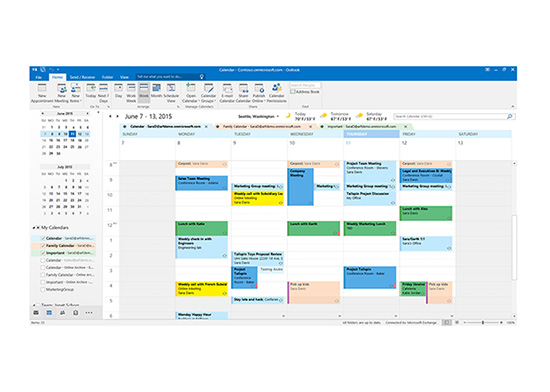 Outlook
Easily manage your email, calendar, contacts, and tasks. Push email support keeps your inbox up to date, conversation view groups related messages, and calendars can be viewed side-by-side for planning.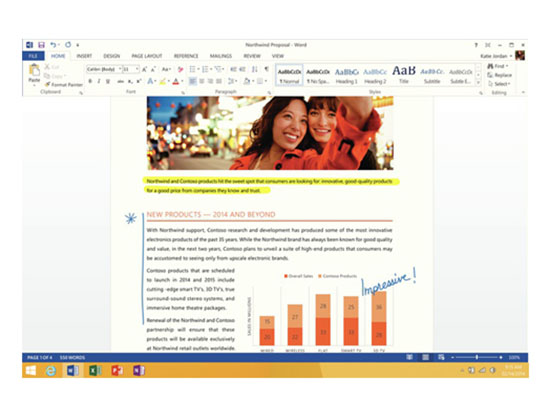 Word
Create and share professional-looking documents with state-of-the-art editing, reviewing, and sharing tools. The new Design tab provides quick access to features, and Smart Lookup shows relevant contextual information from the web directly inside Word.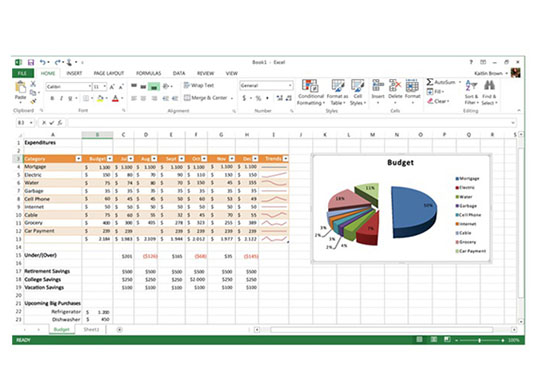 Excel
Analyze and visualize your data in new and intuitive ways with a fresh user interface plus your favorite keyboard shortcuts. Leverage features like Analysis Toolpak, Slicers, and Formula Builder to save time, so you can focus on insights.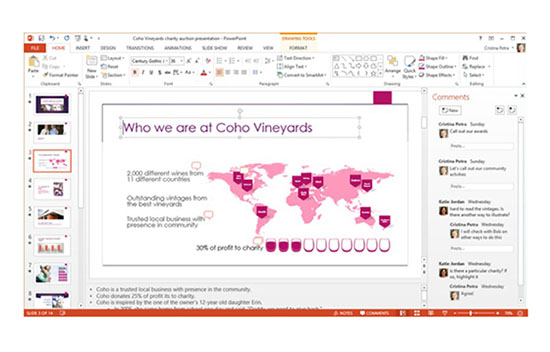 PowerPoint
Create, collaborate, and effectively present your ideas with new slide transitions and an improved Animations task pane. Threaded comments alongside your slides help you incorporate feedback into your presentations.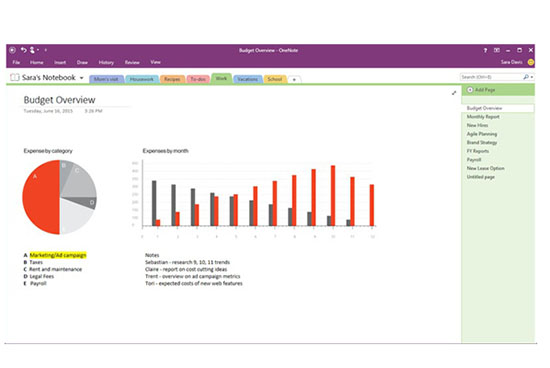 OneNote
It's your very own digital notebook, so you can keep notes, ideas, web pages, photos, even audio and video all in one place. Whether you're at home, in the office, or on the move, you can take it all with you wherever you go while sharing and collaborating with others.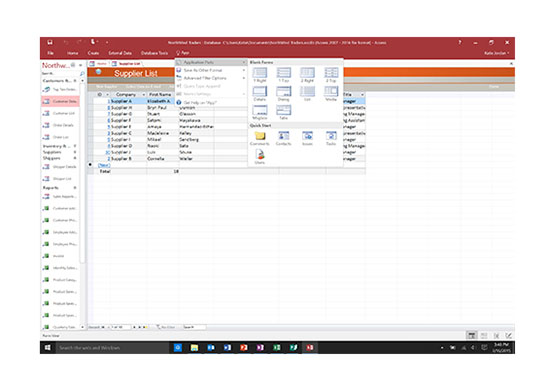 Access
Access is an easy-to-use tool for quickly creating browser-based database applications that help you run your business. Your data is automatically stored in a SQL database, so it's more secure and scalable than ever.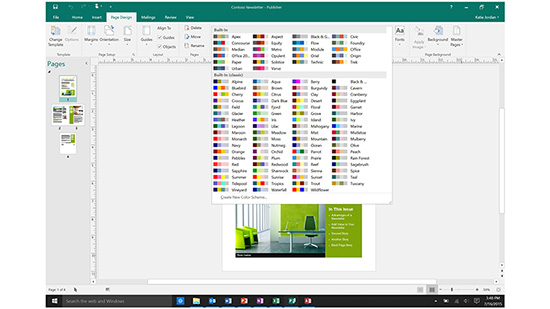 Publisher
Easily create, personalize, and share a wide range of professional-quality publications. Swap pictures with a simple drag and drop, or add pictures directly from your online albums. Use special effects to make your publications stand out.
We'll get you up and running
We're the company that built Office, so we know it better than anybody. No matter what help you may need with downloading or installing Office, we've got the expertise you need. We'll give you the support you need until your software is up and running.
Office Professional 2016 includes:
Word 2016, Excel 2016, PowerPoint 2016, OneNote 2016, Outlook 2016, Publisher 2016, and Access 2016.
Capture your ideas however you work best, using keyboard, pen, or touchscreen.
Be a power Office user—the easy way. Type what you want help with in the new Tell Me box on the ribbon and it will tell you how to do it.
New themes let you choose the Office experience that's right for you. Dark and Dark Gray themes provide high contrast that's easier on the eyes, and the Colorful theme gives you a modern look that's consistent across your devices.
Enhance your reading experience with Insights, powered by Bing, which shows you relevant information from the web when you're reading an Office file.
Let one of the templates from the Start screen do most of the setup and design, so you can focus on your ideas and data
Keep track of comments in Word documents and mark them as done with the new reply button.
Pull content from PDFs straight into Word. Open PDFs and edit paragraphs, lists, and tables just as you do in familiar Word documents.
Save time formatting information in Excel so you can draw insights from your data faster. New tools recognize your pattern and auto-complete data.
New modern charts and graphs in Excel give you more ways to explore and tell compelling stories with your business data. Excel recommends charts best suited for your data, and gives you a preview how your data will look.
In Excel, you can now create basic forecasts on your data series with one click to visualize future trends.
Share your PowerPoint presentation over the web by sending a link to it or using the free Office Presentation Service to deliver it, so your audience can join you from anywhere.
Embed Excel spreadsheets, diagrams, audio clips, videos, and almost any other kind of file in your OneNote notebooks. Your notes are saved, searchable, and synced to OneNote apps on your other devices, so you can use or share them from anywhere.
Respond faster with inline replies—replies positioned right within the body of the original message—in Outlook. Just type your response in the Reading Pane.
Save time with the online photo printing options in Publisher.
List and summarize data from a related table or query fast in Access. Simply click an item to open a detailed view of that item.
Best for home businesses and very small businesses
Cheap Office Professional Plus 2016 serial sold by Genuine Key Home is 100% guaranteed and gives you the lowest way to access Office Professional Plus 2016. Office Professional Plus 2016strongly recommended for our online shop has received overwhelming positive compliments from our customers. 100% genuine and fast delivery
Service and Terms
The Key and Download links will send to your email within 8 hours. Please do not share the key, or install it on different computers. We offer full refund lifetime but over used keys won't get warranty.
For Download Link:
HTTP download link, from the official website(such as microsoft or adobe.com) or dropbox.com , doc.google.com .
Why Download:
Easier, quicker and more efficient to get the Office Professional Plus 2016installation file( ISO, EXE ir DMG), Download only takes a little time, No need to wait for goods Arrivals.
Avoid shipping, safer than buying a fake retail box.
Save for your pocket!
Delivery & Guarantee & Refound:
Office Professional Plus 2016 Key and Download URL will be send via Email within 8 hours.
Please check your SPAM Box in case it been filtered by your mail spam system.
Offer full refund guarantee if Office Professional Plus 2016 FULL VERSION key or download do not work. (For key issue, you must confirm you are using a genuine software)
Payment:
The standard payment method of our Genuine Key Home store is Paypal or Paypal's Credit Cart.You can pay through your PayPal account
You can pay with your credit card without having a PayPal account, When confirm the order, Our program will direct you to the PayPal payment page, You can type in your Credit Card and Billing Information on the left side and pay directly through Credit Card without creating a PayPal account nor sharing your financial information with us, Totally safe.
Office Professional Plus 2016 (x86 and x64) - DVD (English)
Released: 9/22/2015
SHA1: 213A8A0F8849516704101CB6C49F6A027B0D6D5F
File name: en_office_professional_plus_2016_x86_x64_dvd_6962141.iso

Robert Whittle,

Many thank you Ann. I used the new code and wholesale Office Professional Plus 2016 activation code worked fine. All is well. Many thanks for your excellent service. I shall recommend you to others.
---
Scott Shelton,

Thanks for sending the new Office Professional Plus 2016 license key so quickly. Everything seems to have new Office Professional Plus 2016 license activated well.
---
Joseph McArdle,

discount valid Office Professional Plus 2016 key activation was successful, thank you very much for your prompt reply and assistance. I greatly appreciate it
---
Kevin Flores,

Great service ! discount Office Professional Plus 2016 oem key retail is perfect! Recomended to all my friends, will buy again for sure.
---
Howard Tomlin,

Everything cheap new Office Professional Plus 2016 key worked. Thank you!
---
Paul Boone,

This Office Professional Plus 2016 license key key worked and we are good to go. Thank you
---
Michael Morgan,

thanks very much, everything works fine with the new genuine Office Professional Plus 2016 key key.
---
James Dudley,

Yeah, Office Professional Plus 2016 serial key is up now! THANKS A MILLION!
---
Robert Cain,

The wholesale Office Professional Plus 2016 download link product code worked fine with the upgrade. Thanks for the prompt service.
---
Bruce Evans,

Thank you much Ann ! The discount Office Professional Plus 2016 product key download link key works fine. Would also like to jnow if you have Adobe products .
---
Samuel Crowe,

Thank you Ann, I appreciate your response to the matter, I am thankful the new Office Professional Plus 2016 serial key key this far is working ok
---
Charles Stokes,

Thank you for the product key. It worked perfectly and thanks also,for your excellent customer service.
---