Home

/

Office Standard 2010 Key
Office Standard 2010 Key

6 Reviews
Now Price: $16.95
---
---
- 100% Genuine CD Key, Online Update Support.
- Activate both 32 and 64 bit version
- Support all languages version.
- One key For One Computer, When you reinstall the Operating Systems or Application Software in the same computer, You can use same Key to activate again.
- Not for Trail, OEM, Beta and Non-Genuine Version.
---
Product Information
Criteria
Minimum
Processor
500 MHz
RAM
256 MB (512 MB recommended)
Hard Disk Space
3.0 GB (3.5 GB for Professional editions)
Display
1024 x 576 (1024 x 768 for Professional editions)
Video subsystem
Graphics hardware acceleration requires a DirectX 9.0c graphics card with 64 MB or more video memory.
Operating System

Windows XP with SP3 (excluding 64-bit editions)
Windows Vista with SP1
Windows 7
Windows 8
Windows Server 2003 with SP2 and MSXML 6.0 (excluding 64-bit edition)
Windows Server 2003 R2
Windows Server 2008
Windows Server 2008 R2
Windows Server 2012
Alternate Activation Method
1. Open any Microsoft Office 2010 product (ex. Word, PowerPoint, Excel).
2. Under the File tab, select Help and click Change Product Key.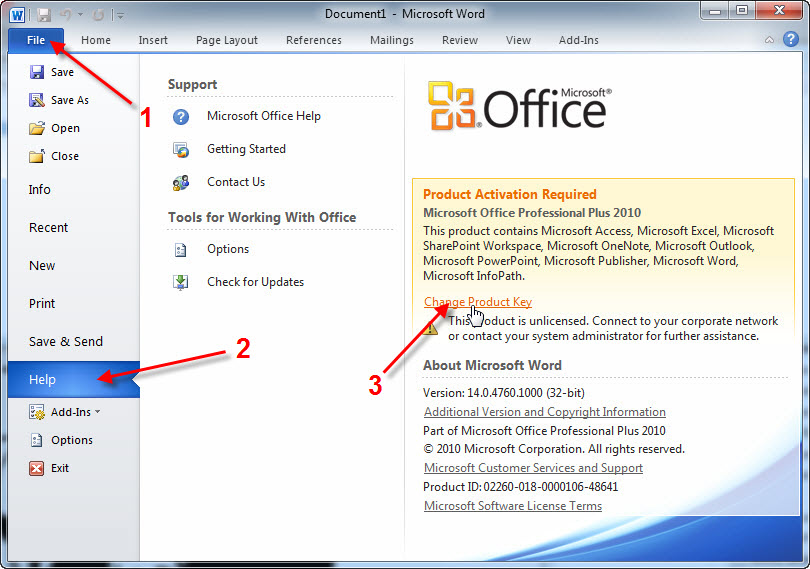 3. Enter the Product key found in Office Serial.txt. This file is located in \\Storage01\ms\Office 2010 Professional. Then click Continue.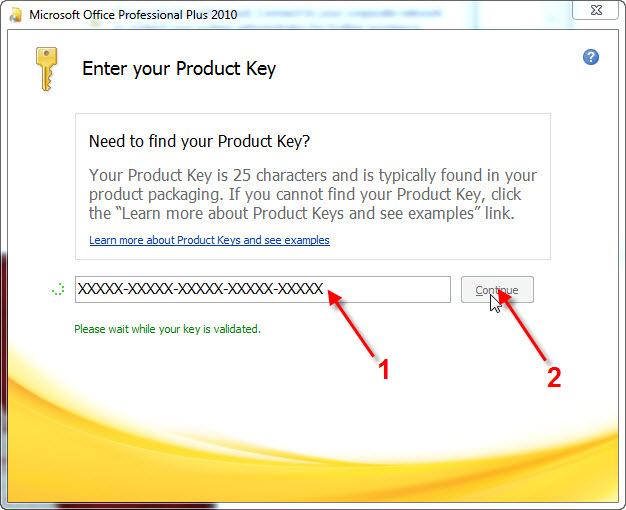 4. Click Install Now.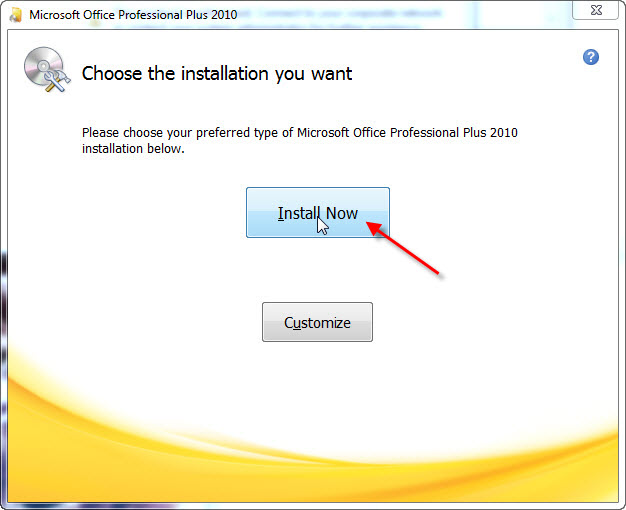 5. Click Close once the activation completes.
Cheap Office Standard 2010 serial sold by Genuine Key Home is 100% guaranteed and gives you the lowest way to access Office Standard 2010. Office Standard 2010strongly recommended for our online shop has received overwhelming positive compliments from our customers. 100% genuine and fast delivery
Service and Terms
The Key and Download links will send to your email within 8 hours. Please do not share the key, or install it on different computers. We offer full refund lifetime but over used keys won't get warranty.
For Download Link:
HTTP download link, from the official website(such as microsoft or adobe.com) or dropbox.com , doc.google.com .
Why Download:
Easier, quicker and more efficient to get the Office Standard 2010installation file( ISO, EXE ir DMG), Download only takes a little time, No need to wait for goods Arrivals.
Avoid shipping, safer than buying a fake retail box.
Save for your pocket!
Delivery & Guarantee & Refound:
Office Standard 2010 Key and Download URL will be send via Email within 8 hours.
Please check your SPAM Box in case it been filtered by your mail spam system.
Offer full refund guarantee if Office Standard 2010 FULL VERSION key or download do not work. (For key issue, you must confirm you are using a genuine software)
Payment:
The standard payment method of our Genuine Key Home store is Paypal or Paypal's Credit Cart.You can pay through your PayPal account
You can pay with your credit card without having a PayPal account, When confirm the order, Our program will direct you to the PayPal payment page, You can type in your Credit Card and Billing Information on the left side and pay directly through Credit Card without creating a PayPal account nor sharing your financial information with us, Totally safe.
Office Standard 2010 (x64) - (English)
Released: 5/10/2010
SHA1: FE21915C54C552A4D1A7D394A1CA5E7E6BD769BA
File name: en_office_standard_2010_x64_515548.exe
Important: Microsoft strongly recommends the use of 32-bit (x86) versions of Office 2010, Project 2010, Visio 2010, and SharePoint Designer 2010 applications as the default option for all platforms.

Albert Wessel,

Thank you, the genuine Office Standard 2010 serial key worked superb!
---
Ernest Cooper,

Excellent discount Office Standard 2010 key working fine, thank you.
---
Thomas Nisbet,

Excellent Office Standard 2010 serial working fine, thank you.
---
Jesse Creamer,

Yeeeeeeeeeeeesssssssssssssssssssssssss Office Standard 2010 license key is ok. Thank you for your effort. thanks so much
---
Jame Rendon,

First Office Standard 2010 activation key product key got it. Thank you so much for your help! Have a fantastic Evening!
---
Roy Jackson,

All set, Office Standard 2010 activation code activation was successful.
---